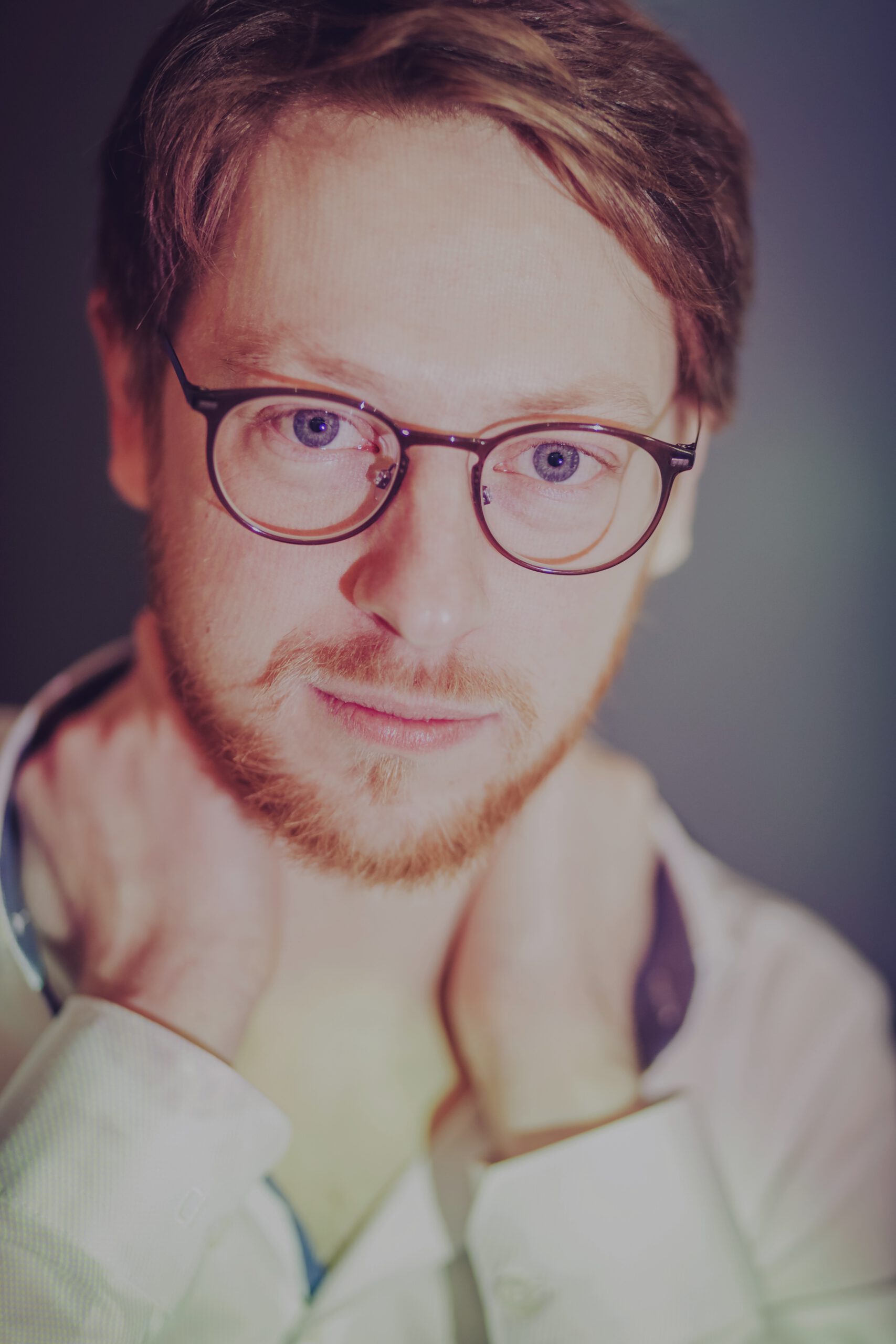 Rupert Schnitzler is a pianist and composer for film, TV, and video games based in Mülheim, Germany.

His music reflects his love of symphonic music and extensive classical training, paired with the spontaneity and inventiveness of jazz and improvisation.

Rupert enjoys a busy performing career as a pianist and musical theatre and ballet accompanist. He studied jazz piano at ArtEZ University of the Arts Arnhem in The Netherlands, and classical piano and musicology at Folkwang University of the Arts in Essen, Germany.

His music was featured in DisTanz, a multi-disciplinary project raising awareness for the problems and dire conditions of performing arts during the pandemic.
Rupert was the composer for Das goldene Vlies (The Golden Fleece), an interactive theatre performance made by the ChapeauClub collective, and supported by Fonds Darstellende Künste e.V.
He is a regular demo composer for library developer AudioBrewers.

When Rupert is not writing music or performing, he loves hanging out with his wife and two children, ages 3 and 0.